Why You Should Hire an Attorney After a Car Accident
July 8, 2022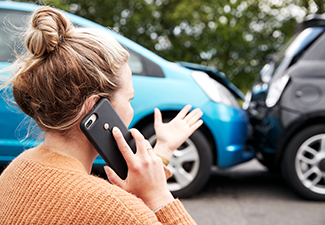 The moments following a car accident can be overwhelming and chaotic. You could be left with numerous unanswered questions and unsure what to do next. While your priority should always be your health and medical care, you may also need to consider hiring an attorney after a car accident.
A personal injury attorney can play a significant role in your case and help you fight for the compensation to which you are entitled while you focus on your medical treatment. At Maran & Maran PC, I represent accident victims in Newark and throughout Northern New Jersey, including Hudson, Sussex, Bergen, Mercer, Essex, Warren, Union, Middlesex, Morris, Passaic, Hunterdon, Monmouth, and other counties.
Reasons to Speak with an Auto Accident Attorney
If you have been involved in an automobile accident, you must contact an attorney to understand your rights and fight for the best possible outcome in your case. If you are unsure about whether or not you should get legal counsel after a car accident, consider the following reasons to speak with an attorney:
The consultation will be free. Some attorneys provide free consultations to auto accident victims. As a car accident attorney in Newark, New Jersey, I do not charge fees for initial consultations because I understand the financial impacts a car accident can have on you and do not want to put an additional strain on your budget during these trying times.

You have limited time. New Jersey law gives you only two years to sue the at-fault party and recover damages for your personal injury. Because you have limited time, the importance of acting immediately after the accident cannot be overstated.

You will have to negotiate with the insurance company. In most cases, car accident victims have to deal with insurance companies within the first 48-72 hours of the crash. Insurance companies are known to be a hassle to deal with, which is why you need someone on your side to work with insurers on your behalf.

You will need to determine fault and calculate your damages and losses. Without an attorney, it can be challenging to determine fault and figure out how much compensation should be paid in your personal injury case.

You may have to decide to file a lawsuit. In the aftermath of a car accident, you have to make a number of tough choices. One of them is deciding between settling your claim and going to court. An experienced attorney can help you understand your options and advise you on the best course of action in your particular case.

You can focus on your recovery. After an accident, your priority should be following the treatment plan and getting back on your feet as soon as possible. That is why you might want to entrust your legal matters to a knowledgeable attorney so that you can focus on your physical recovery.
It is not a complete list of reasons to hire an attorney after a car accident. You can schedule a case evaluation with an attorney to figure out how you should proceed with your claim in your specific situation.
5 Basic Questions to Ask a Personal Injury Attorney
Since the choice of your personal injury attorney can make or break your case, you should approach the selection process with caution. One of the ways to ensure that you are hiring the right attorney for your case is by asking your potential attorney a series of questions. Some of the basic questions to ask a personal injury attorney are:
How long have you been practicing personal injury law?

Have you ever worked on cases similar to mine? If yes, what were the outcomes?

How much do you charge?

How much do you think I can receive in compensation in my personal injury case?

What level of participation can I expect from you?
These and other questions can help you ensure that you are hiring the right attorney for your personal injury case after a car accident.
Experienced New Jersey Personal Injury Attorney
Being in a car accident is never easy. However, you do not have to go through this alone. You can seek trusted legal guidance from a personal injury attorney. At Maran & Maran PC, I am dedicated to helping accident victims navigate the claims process and pursue the compensation they need to move forward with their lives. If you would like to talk about your case, reach out to my office in Newark, New Jersey. I also serve clients in Hudson, Sussex, Bergen, Mercer, Essex, Warren, Union, Middlesex, Morris, Passaic, Hunterdon, Monmouth, and other counties in New Jersey.