Facts About Dram Shop Claims
Oct. 19, 2021
Nationwide, 43 states and the District of Columbia have dram shop laws on their books. These statutes can hold restaurant and bar owners liable for the actions of their patrons if those patrons subsequently cause injury to others due to intoxication.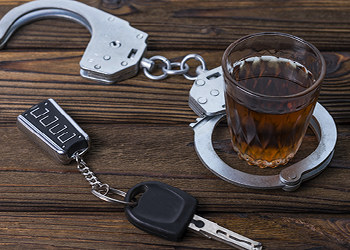 New Jersey is one of the 43, and its dram shop statute is called the New Jersey Licensed Alcoholic Beverage Server Fair Liability Act. New Jersey also has a social host liability law, which can hold private individuals liable for the actions of those who get intoxicated at their gatherings and go on to injure someone.
If you've been injured by an intoxicated person, whether through a car accident or other event, you may be able not only to file a personal injury lawsuit against the negligent party but also against the vendor or social host.
I have more than 30 years of experience in representing victims of others' negligence. Maran & Maran PC serves clients in and around Newark, New Jersey, and all of Northern New Jersey, including Warren County, Sussex County, Passaic County, and other neighboring counties.
Dram Shop Liability
Dram is a Scottish word for "shot of whisky" so a dram shop is a place that serves liquor. The New Jersey Licensed Alcoholic Beverage Server Fair Liability Act places two conditions upon those seeking to recover damages from a tavern or restaurant that served customers who later went on to cause injuries. One of these two conditions must be met:
The intoxicated person was "visibly intoxicated" when served

The vendor knew or should have reasonably known the person being served was under 21
The "visibly intoxicated" condition is one that can prove challenging to establish in court. The New Jersey Supreme Court actually sought to clarify the meaning of the phrase by defining it as "a state of intoxication accompanied by a perceptible act or series of acts which present clear signs of intoxication."
Slurred speech and bleary eyes may be a first indication, but stumbling or falling while getting off a bar stool or going to the bathroom can add to the "series of acts" indicating "clear signs of intoxication." When these signs are evident, the patron should be refused any more alcohol and urged to find a ride home.
In the case of someone who is under 21 and served alcohol, the visibly intoxicated standard need not apply, just the fact of serving someone under 21 who goes on to cause injury.
Social Host Liability
In the New Jersey social host law, which applies mainly to injuries suffered in auto accidents, "visibly intoxicated" again becomes part of the legal standard. To make a successful claim in a social host action, you must show the following:
The person who caused harm to others was visibly intoxication in presence of the host, or

The circumstances created an "unreasonable risk" of harm to life or property, and

The injury resulted from a motor vehicle accident caused by an intoxicated person who was served liquor by the host.
The social host liability law provides some actual physical test standards for determining visible intoxication. If the person causing the injuries takes a chemical test and their blood alcohol concentration (BAC) is lower than 0.10 percent, there is an irrebuttable presumption that the person was not visibly intoxicated. If the guest who went on to cause injury had a BAC of at least 0.10 percent but not higher than 0.15 percent, there is a rebuttable presumption of not being visibly intoxicated.
Under social host liability, suppose you throw a birthday party and invite several of your friends. You have an open bar where everyone can pour their own drinks. All your guests are 21 or older, but one guest is seen hovering around the bar all night and then stumbles on the way to the bathroom. You observed the constant drinking and subsequent signs of intoxication but did nothing to stop that guest.
If the guest leaves and on the way home hits another vehicle and causes injuries, you could be held liable along with the driver.
Damages Recoverable
In either type of legal action, dram shop or social host, there is a two-year statute of limitations dating from the time of the injuries. Through a personal injury lawsuit, the victim can seek damages (compensation) for:
Medical and hospital expenses

Therapy and rehabilitation

Lost wages

The value of household services and child care the injured may otherwise have provided

Property damage

Pain and suffering
Work with an Experienced Personal Injury Attorney
Filing suit under the dram shop or social host statutes can be challenging. You need an attorney who is knowledgeable and experienced in personal injury claims. Maran & Maran PC has since its founding represented only injured persons, and never the insurance companies, and is completely on your side as the victim.
If you feel your injuries resulted from a person who consumed too much alcohol at a local establishment or at a social gathering, contact Maran & Maran PC to schedule a free consultation. I proudly serve clients in all of Northern New Jersey from our office in Newark across from Penn Station.